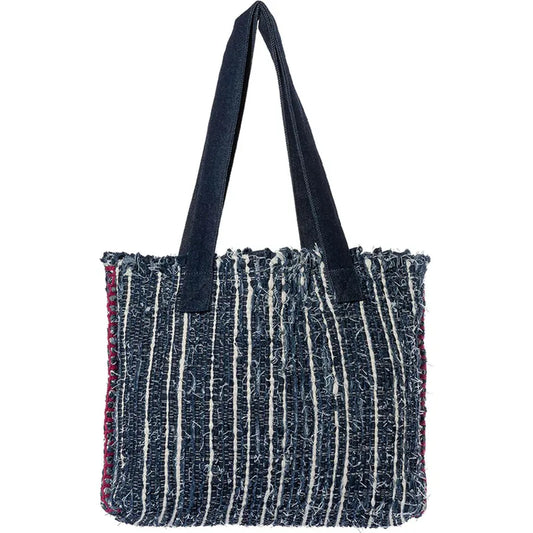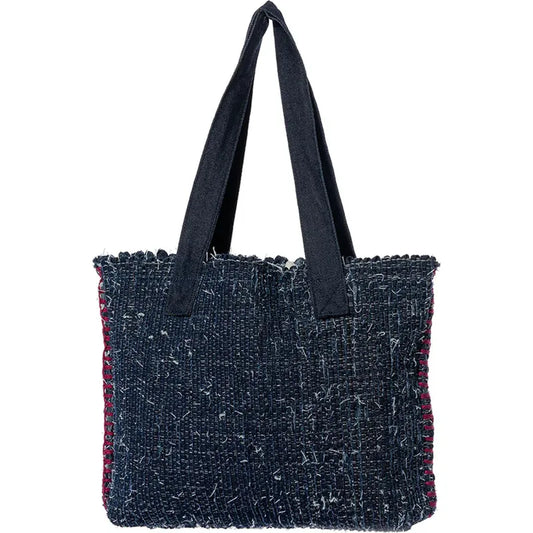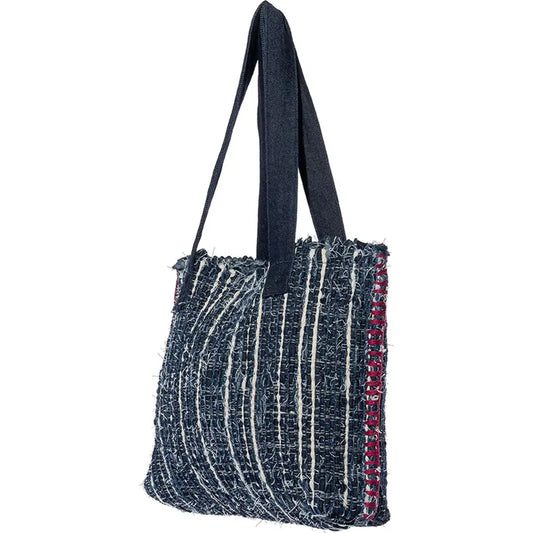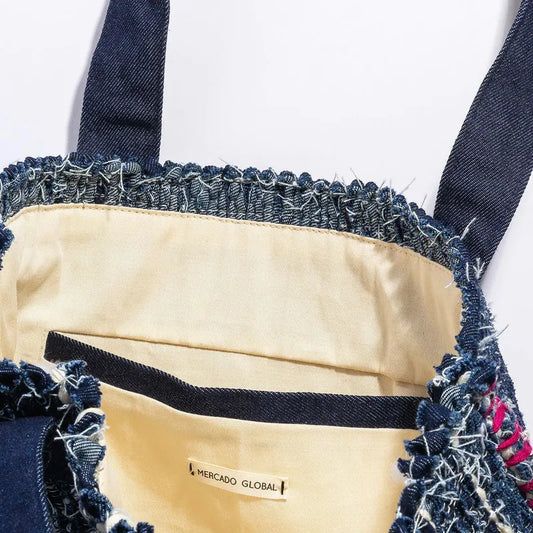 Patricia Interwoven Tote
MERCADO
Description

The Patricia Interwoven Tote is zero-waste and handwoven with denim scraps on a backstrap loom.This piece takes over four days to construct, the handles themselves requiring three days of weaving work on a footloom.The bag is detailed with a pop of brightly colored embroidery giving this edgy design a touch of tradition. Featuring cotton lining and an inside zip pocket, the Patricia blends time-honored techniques with innovative design.

Color: Denimology
Composition: Upcycled Denim, Woven handles, cotton lining, inside zip pocket
Dimensions: 18" W Top, 14 3/4" Bottom W, 12 1/2" H, 3 1/2" D, Drop Length 11 1/2"