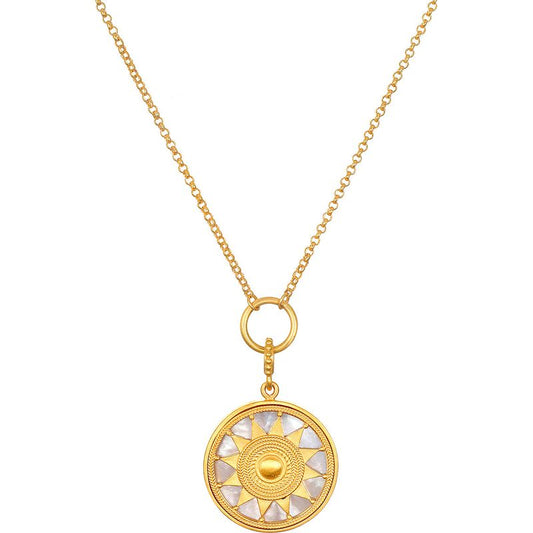 Mop Mandala Necklace
SATYA JEWELRY
Description

Embarking on the journey inward, we rediscover the truest parts of who we are. This 18KT gold plate necklace is graced with a modern mandala pendant whose clean lines gleam in gold and lustrous mother of pearl. Mandala—or "circle" in Sanskrit— is both a spiritual symbol and a spiritual ritual in Hinduism and Buddhism. The circular design of the mandala represents the Universe, the infinite cycle, and the sacred connection of all things, and can be used in meditation or worn to help foster centeredness.

Color: Gold
Composition: 18 Karat Gold Plate
Measurements: 

Pendant size: 22mm
Necklace length: 18"